What are Altostratus Clouds?
Please enter your City or ZIP Code above to get your local weather.
Home - Education - Cloud Types - Altostratus Clouds
An example of altostratus clouds: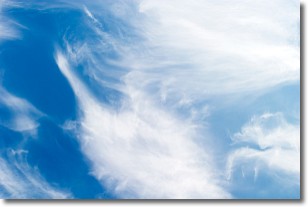 Next Topic: Cumulus Clouds

Altostratus clouds form at mid to high-level altitudes (between 2 and 7 km) and are created by a warm, stable air mass which causes water vapor to condense as it rise through the atmosphere. Usually altostratus clouds are featureless sheets characterized by a uniform color.

In some cases, wind punching through the cloud formation may give it a waved appearance, called altostratus undulatus. Altostratus clouds are commonly seen with other cloud formations accompanying them.

Next Topic: Cumulus Clouds
National Weather Conditions--Current
National Weather Map--Today
National Weather Forecast--Tomorrow
National Weather Map--Tomorrow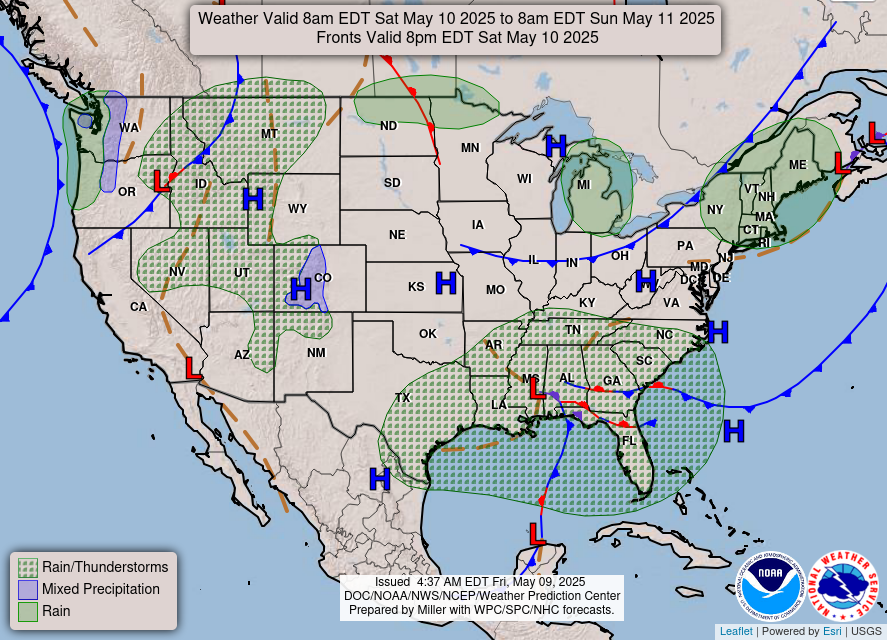 North America Infrared
This infrared image shows the relative warmth of objects. Colder objects are brighter and warmer objects are darker. Lower layers of clouds are generally warmer and are gray. Colder and higher clouds tops are highlighted in colors.
North America Water Vapor (Moisture)
This map shows recent moisture content over North America. Bright and colored areas show high moisture (ie, clouds ); brown indicates very little moisture present; black indicates no moisture.
UV Index Forecast
This map shows expected UV Index values. We all know that exposure to the sun generally feels good and produces Vitamin D for the skin; however, too much exposure to the sun's ultraviolet (UV) radiation can be dangerous as it can cause sunburn, skin cancer and cataracts. The UV Index represents the risk of overexposure to the sun on a scale of 1 to 11+, where 1 is low risk and 11+ is an extreme risk.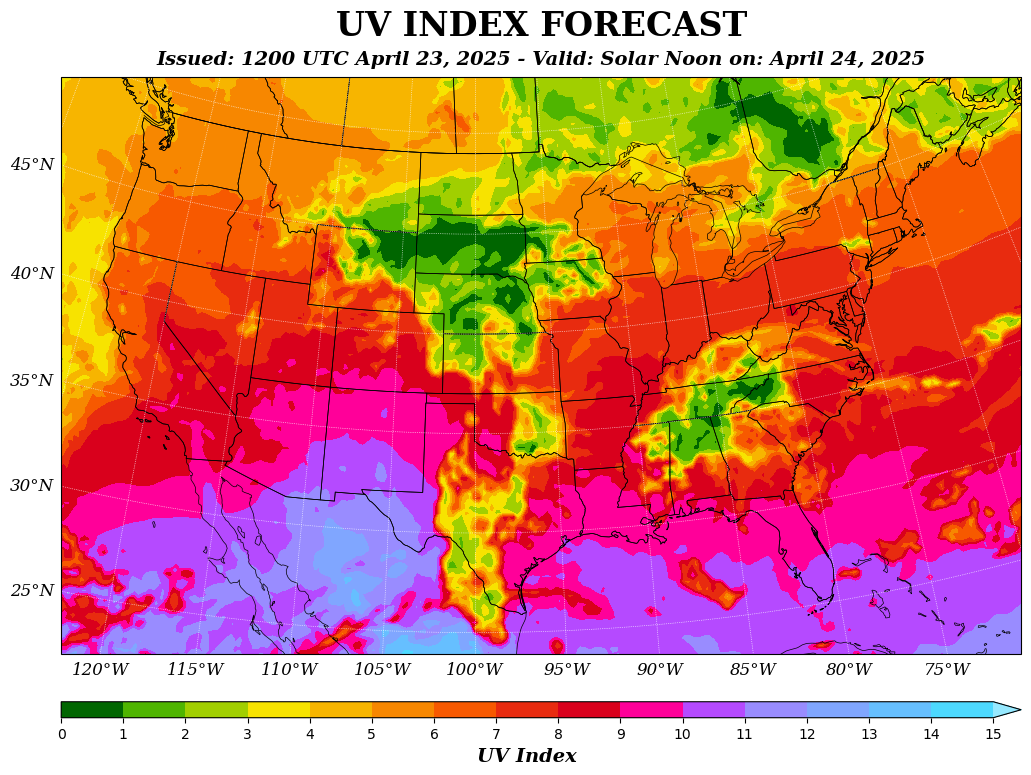 National Weather Alerts and Warnings
National Weather Alerts and Warnings. Note that Coordinated Universal Time (UTC) is a 24-hour time standard, is determined using atomic clocks, and expresses the mean solar time at the Earth's prime meridian (zero degrees longitude) located near Greenwich, England. Time zones around the world are expressed as positive or negative offsets from UTC (Eastern Time is -4 hours and Pacific Time is -7 hours). UTC is also often casually interchanged with Greenwich Mean Time (GMT).