Weather Alert in
Illinois
Beach Hazards Statement issued September 23 at 10:10AM CDT until September 23 at 7:00PM CDT by NWS Chicago
AREAS AFFECTED: Central Cook; Northern Cook
DESCRIPTION: ...BEACH HAZARDS STATEMENT REMAINS IN EFFECT UNTIL 7 PM CDT THIS EVENING... ...LAKESHORE FLOOD ADVISORY HAS EXPIRED... * WHAT...High wave action and dangerous currents expected at Lake Michigan beaches. * WHERE...Northern Cook and Central Cook Counties. * WHEN...through this evening. * IMPACTS...Swimming conditions will be life threatening, especially for inexperienced swimmers. For information on swim advisories or bans at Chicago beaches: www. cpdbeaches. com.
INSTRUCTION: Remain out of the water to avoid dangerous swimming conditions and do not venture out onto piers, jetties, breakwalls, or other shoreline structures.
Current U.S. National Radar--Current
The Current National Weather Radar is shown below with a UTC Time (subtract 5 hours from UTC to get Eastern Time).
National Weather Forecast--Current
The Current National Weather Forecast and National Weather Map are shown below.
National Weather Forecast for Tomorrow
Tomorrow National Weather Forecast and Tomorrow National Weather Map are show below.
North America Water Vapor (Moisture)
This map shows recent moisture content over North America. Bright and colored areas show high moisture (ie, clouds); brown indicates very little moisture present; black indicates no moisture.
Weather Topic:

What are Altostratus Clouds?

Home - Education - Cloud Types - Altostratus Clouds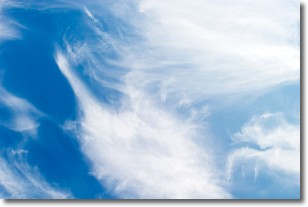 Next Topic: Cirrocumulus Clouds

Altostratus clouds form at mid to high-level altitudes (between 2 and 7 km) and are created by a warm, stable air mass which causes water vapor to condense as it rise through the atmosphere. Usually altostratus clouds are featureless sheets characterized by a uniform color.

In some cases, wind punching through the cloud formation may give it a waved appearance, called altostratus undulatus. Altostratus clouds are commonly seen with other cloud formations accompanying them.

Next Topic: Cirrocumulus Clouds
Weather Topic:

What are Cirrostratus Clouds?

Home - Education - Cloud Types - Cirrostratus Clouds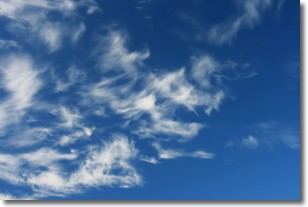 Next Topic: Cirrus Clouds

Cirrostratus clouds are high, thin clouds that form above 20,000 feet and are made mostly of ice crystals. They sometimes look like giant feathers, horse tails, or curls of hair in the sky. These clouds are pushed by the jet stream and can move at high speeds reaching 100 mph.

What do they indicate?
They indicate that a precipitation is likely within 24 hours.

Next Topic: Cirrus Clouds