Weather Alert in
Illinois
Beach Hazards Statement issued September 23 at 3:46AM CDT until September 23 at 7:00PM CDT by NWS Chicago
AREAS AFFECTED: Central Cook; Northern Cook
DESCRIPTION: ...LAKESHORE FLOOD ADVISORY REMAINS IN EFFECT UNTIL 10 AM CDT THIS MORNING... ...BEACH HAZARDS STATEMENT REMAINS IN EFFECT THROUGH THIS EVENING... * WHAT...Large and battering waves of 8 to 11 feet will continue early this morning. These large waves combined with above average lake levels will result in beach erosion, extremely dangerous conditions at the lakefront, as well as minor lakeshore flooding. * WHERE...Northern Cook and Central Cook Counties. * WHEN...For the Lakeshore Flood Advisory, through 10 AM CDT Thursday. For the Beach Hazards Statement, through Thursday evening. * IMPACTS...Some water on low lying roads and property along the lakeshore. Portions of the Chicago lakefront bike path will likely become inundated and impassible. Swimming conditions will be life threatening. For information on swim advisories or bans at Chicago beaches: www. cpdbeaches. com.
INSTRUCTION: Residents on or near the shore should take appropriate action to protect property from rising water levels. Remain out of the water to avoid dangerous swimming conditions and do not venture out onto piers, jetties, breakwalls, or other shoreline structures.
Current U.S. National Radar--Current
The Current National Weather Radar is shown below with a UTC Time (subtract 5 hours from UTC to get Eastern Time).
National Weather Forecast--Current
The Current National Weather Forecast and National Weather Map are shown below.
National Weather Forecast for Tomorrow
Tomorrow National Weather Forecast and Tomorrow National Weather Map are show below.
North America Water Vapor (Moisture)
This map shows recent moisture content over North America. Bright and colored areas show high moisture (ie, clouds); brown indicates very little moisture present; black indicates no moisture.
Weather Topic:

What are Cumulus Clouds?

Home - Education - Cloud Types - Cumulus Clouds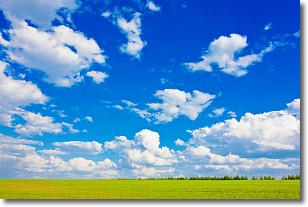 Next Topic: Drizzle

Cumulus clouds are fluffy and textured with rounded tops, and may have flat bottoms. The border of a cumulus cloud is clearly defined, and can have the appearance of cotton or cauliflower.

Cumulus clouds form at low altitudes (rarely above 2 km) but can grow very tall, becoming cumulus congestus and possibly the even taller cumulonimbus clouds. When cumulus clouds become taller, they have a greater chance of producing precipitation.

Next Topic: Drizzle
Weather Topic:

What is Evaporation?

Home - Education - Precipitation - Evaporation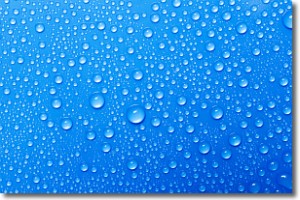 Next Topic: Fog

Evaporation is the process which returns water from the earth back to the atmosphere, and is another crucial process in the water cycle.

Evaporation is the transformation of liquid into gas, and it happens because molecules are excited by the application of energy and turn into vapor. In order for water to evaporate it has to be on the surface of a body of water.

Next Topic: Fog